WINE TASTING TOUR SALENTO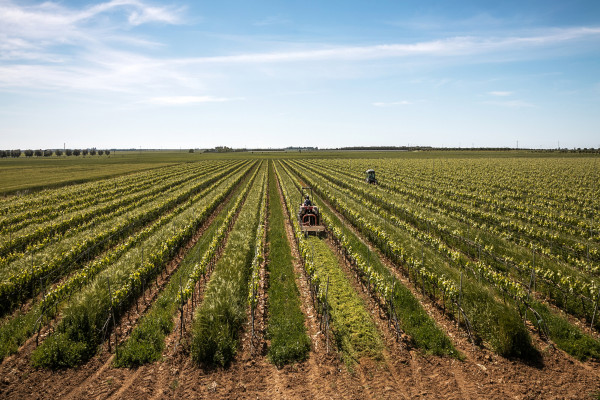 Discover a historic and prestigious winery in Salento. A path led by specialized personnel that will take you to know one of the symbolic products of the Region.
Take a guided tour of a beautiful winery in Salento
Find out more about the history of this place
Visit the cellar
Enjoy a taste of locally produced wines
This winery dates back to the 16th century, when the noble Neapolitan family moved to Puglia.
They produce red, rosé and white wines from 320 hectares of vineyards, located between Leverano and Salice Salentino, in the 4 family estates.
The company focuses on quality and takes care of the whole process, from growing the grapes to harvesting and vinification. The visit includes historical notes on the family, the company and the production area, with a description of the local vines and vineyard management systems. Following will be a guided tour of the cellar with an introduction on the main methods of winemaking, with particular attention to the area dedicated to aging in barrels and barriques.
We will conclude the visit with a tasting in the special room in the wine shop: the history and main characteristics of each wine will be illustrated.
Tasting of 3 wines (to be chosen from South East, Cantalupi, Vini delTerritorio, Vini Icona) accompanied by tarallini, friselline, pecorino cheese and Martina Franca neck.
Included
Hospitality
Historical notes on the company
Guided tour of the cella
rGuided walk through the vineyard rows
Tasting of 3 wines of your choice accompanied by typical Apulian products
Not included
Transfer service 
Purchase of products from the winery hosting the experience
Health Insurance
Participants
Tasting min 2 max 15 participants
Customer Requirements
Other Info
Please inform us in advance if you have food intolerances or allergies. Thank you!
Contact the supplier if you need to pick up from the hotel or facility
IF YOU HAVE DIFFICULTY TO FIND THE PLACE OF THE EXPERIENCE, CONTACT US+39 3934995686
Important_info