DISCOVER A TYPICAL APULIAN MASSERIA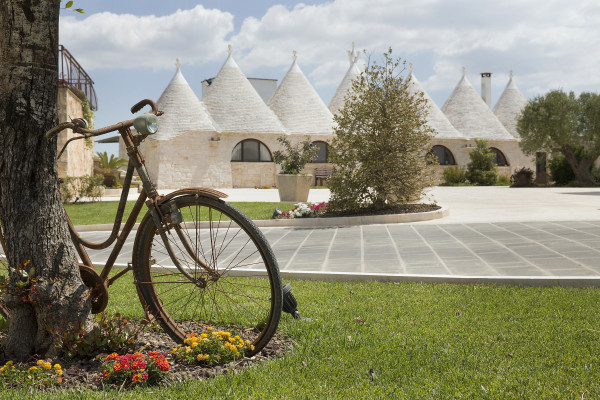 Visit and find out what an Apulian Masseria is like and what activities take place inside it. With a guide you will see the farm, the dairy, the vegetable garden and the Rock Chapel. End the tour with a tasting of typical products at Km0.
Enjoy a tour that combines history, tradition and food
Find out more about the traditional products of the region in an ancient Masseria
Live a unique experience surrounded by nature and greenery
A guide will welcome you in the Aia of the Antica Masseria and will lead you on a visit to the entire company: breeding of the animals that produce milk, the dairy where local excellences are produced, the ancient oven, the organic vegetable garden and the Chapel consecrated rock of the early nineteenth century.
Follow the guide in a fascinating excursus on the history of the Masseria and on the architectural and aesthetic details of the structure, mirror of an ancient Apulian tradition.
The visit ends with a "taste tour" with: platter of cheeses (fresh and aged), cold cuts, friselle, vegetables in oil, bread and taralli, a glass of wine of your choice (red, white, rosé), water and soft drinks.
Included
Not included
Interactive workshops
Transfer to the Masseria
Participants
Minimum 2 Maximum 15
Customer Requirements
Comfortable shoe ( tennis shoe, sneakers, ecc)
Cap (in summer)
Personal mask (as per anti-Covid 19 regulations)
Other Info
Free cancellation within 48 hours
Important info
Map and directions